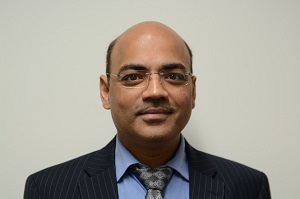 Mr. Manish Gupta
Consul General of India, Sydney
Manish Gupta is a career diplomat and a member of the Indian Foreign Service since 1998. In the course of a diplomatic career spanning over 20 years, he has held various positions in New Delhi and abroad. He has extensive experience in dealing with multilateral issues.
Prior to assuming his current responsibilities, he served in the Ministry of External Affairs as Joint Secretary for Overseas Indian Affairs overseeing migration and mobility, emigration policy, labour and manpower cooperation, skill development initiatives and welfare and protection of Overseas Indians related matters. He was also CEO of India Centre for Migration (ICM), which is a think-tank of the Ministry on matters related to international migration.
Earlier, he has served as Consul General of India in Istanbul, Turkey (2013-2016) and in Permanent Mission of India to the United Nations, New York (2009-2013). His other diplomatic assignments were in Dakar (2002-2005) and Brussels (2000-2002). He has also served as desk officer for Nepal in the Northern Division (2005-2009).
Mr. Gupta holds a B.Tech degree in Electronics and Communication Engineering from the Institute of Technology, Banaras Hindu University. He is married to Nimeesha Gupta and has one son.